Clarence is a young, culturally aware and creative full-service Pan-African oriented law firm with an already impressive client base since opening offices in 2017 in Malabo, Equatorial Guinea.
Managing Partner Abraham Abia is widely recognised as one of the leading oil and gas lawyers in Equatorial Guinea. He earned his reputation as a lawyer for one of Africa's leading law firms and as a regional attorney for the world's largest oilfield service company. With his astute business mind he married legal expertise with business focus – an ethos that just 'made sense' to his clients. With his services being in great demand, Abraham assembled a team of like-minded professionals giving clients not only their expertise, but also the breadth to empower them to operate confidently in many locations on the African continent.
As our geographical reach is increasing every day through our alliance partnerships across the continent, our lawyers can provide clients with the help needed to anticipate and manage risks associated with their market using tried and tested project management expertise across the continent and world-wide.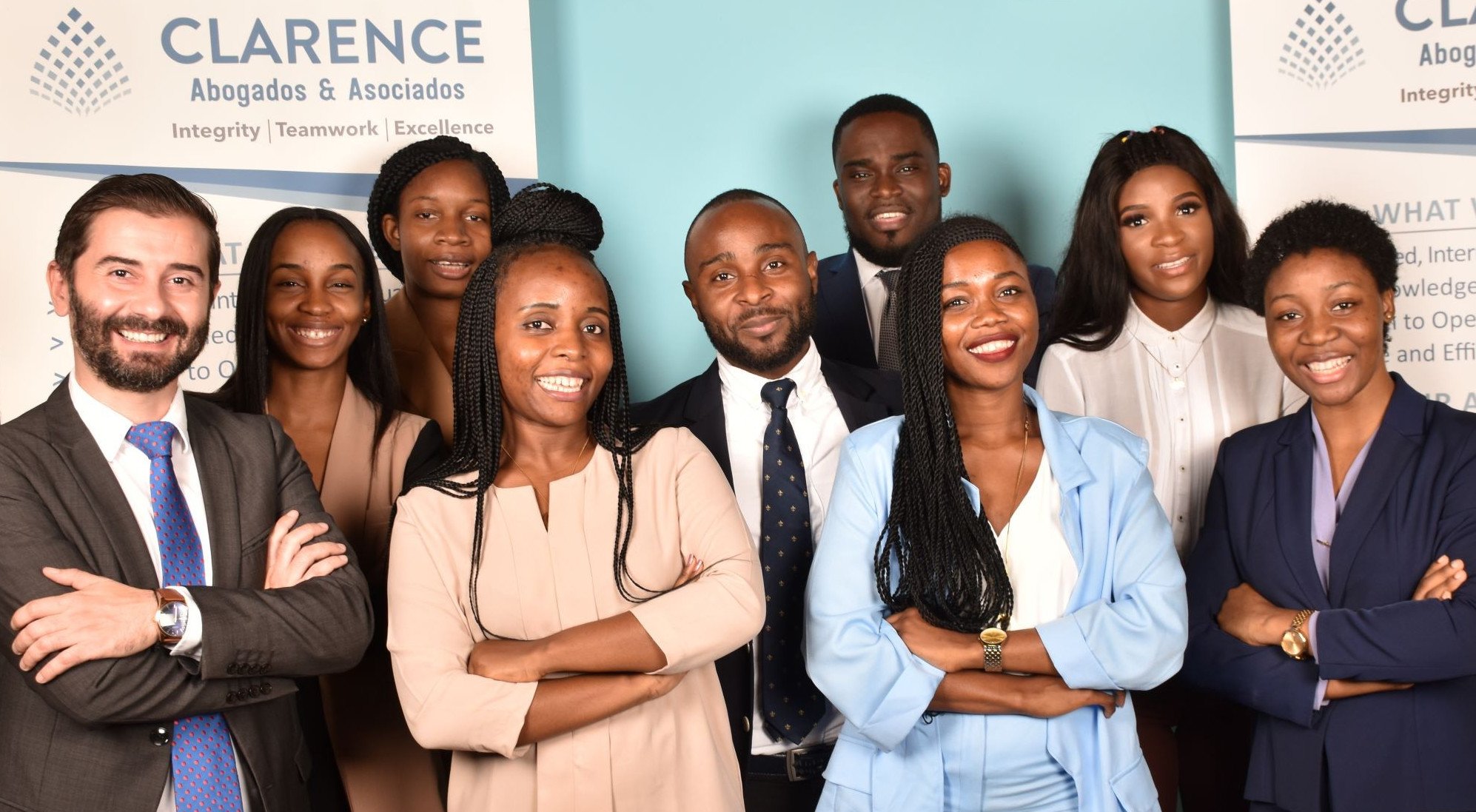 Our vision is to become Africa's leading provider of legal services and we are working to achieve just that.
We firmly believe that our creativity of assisting clients, commitment to excellence and competitive fees are second to none. We provide bespoke, timely and practical advice at while meeting international standards.
Our mission is to help our clients meet their objectives by ensuring they have the freedom to operate across their chosen fields of operation and can focus on growth and revenue. We help them identify, assess and effectively minimise their operational legal and regulatory risks.
Clarence has strategic alliances with leading international law firms. Our alliances mean that we can provide our clients with cross-border support on matters that have Pan-African, European and Asian ramifications. Our alliance partners are able to assist our clients with strong support on those three continents.
Headquarter: Equatorial Guinea
Clarence Jurisdictions: Angola, Cameroon and Gabon